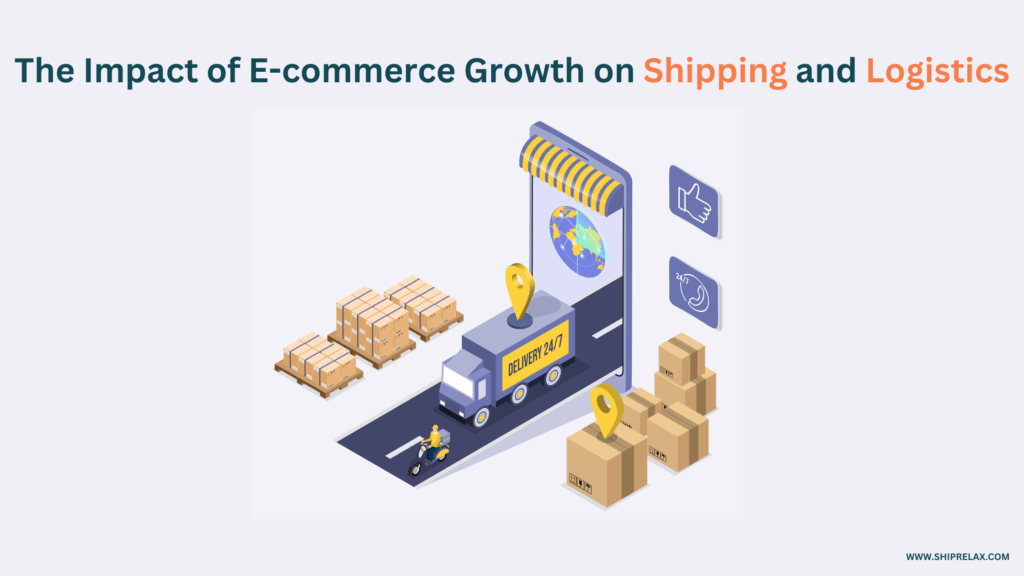 The e-commerce growth has changed a lot the way consumers are shopping today, transforming the retail industry and posing both opportunities and challenges for the shipping and logistics industry. As more people turn to online shopping, the demand for efficient, reliable and cost-effective solutions has increased exponentially. In this blog, we will explore the significant impact of e-commerce growth on shipping and logistics and how businesses are adapting to meet the growing need of consumers.
THE E-COMMERCE EXPLOSION
The rise of e-commerce is nothing short of a global phenomenon. From giant online marketplaces to small businesses, everyone is harnessing the power of the internet to reach more and more customer base. Consumers too, have embraced the convenience of online shopping, with being able to browse and purchase products from anywhere in the world.
CHALLENGES FOR SHIPPING AND LOGISTICS
As the e-commerce has brought remarkable convenience to consumers, it has also brought a lot of challenges for the logistics sector: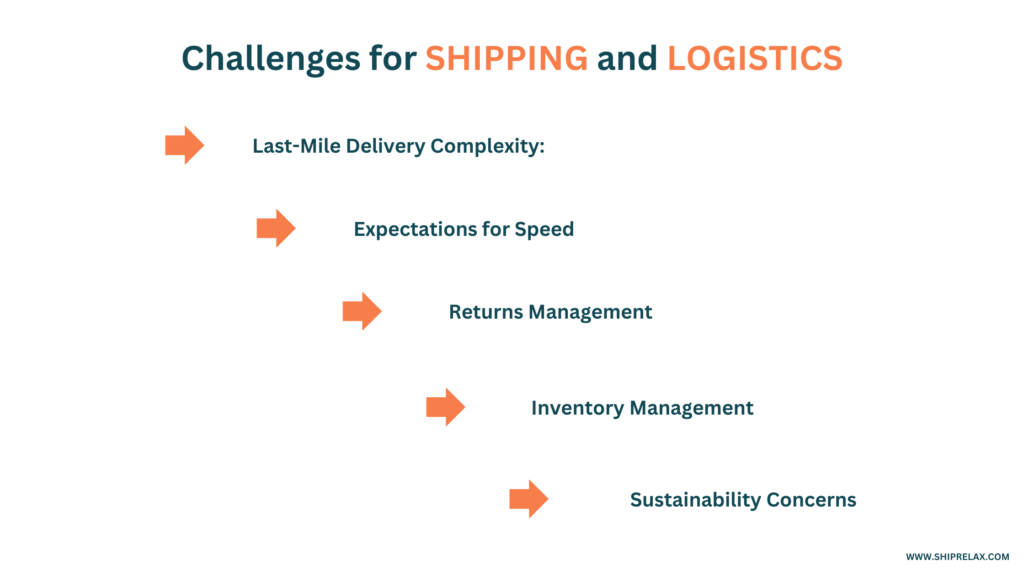 1. Last-Mile Delivery Complexity:
With an increase in individual orders, the last-mile delivery has become more complex. Couriers now need to navigate through crowded areas often delivering single packages to various addresses.
2. Expectations for Speed:
Consumers have started expecting swift deliveries, often within days or even hours. Meeting these expectations while optimizing delivery routes on a daily basis is a logistical challenge.
3. Returns Management:
E-commerce's ease of returns means logistics companies must efficiently process returned products, adding another layer of complexity in the logistics operations.
4. Inventory Management:
Retailers need to manage their inventory effectively to prevent stockouts and overstocking, requiring efficient logistics support.
5. Sustainability Concerns:
The environmental impact of increased shipping and packaging has prompted both consumers and businesses to demand more sustainable practices.
ADAPTING TO THE E-COMMERCE ERA
Shipping and logistics companies are making changes in their systems to adapt their strategies to accommodate the E-commerce Impact on Shipping and Logistics: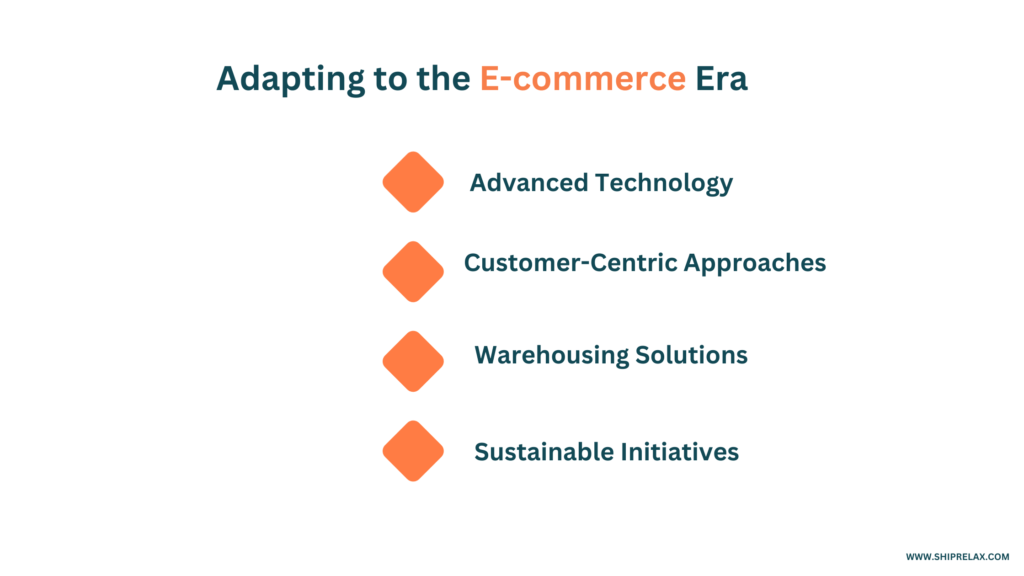 1. Advanced Technology:
Innovations like route optimization software, real-time tracking, and automation are helping logistics companies in improving efficiency.
2. Warehousing Solutions:
Businesses are investing in strategically located warehouses so that they can speed up the delivery times.
3. Sustainable Initiatives:
Businesses are adapting the eco-friendly practices, such as electric vehicles for delivery and reduced packaging waste.
4. Customer-Centric Approaches:
Logistics providers are focusing on enhancing the overall customer experience, including the clear communication and flexible delivery options for their customers.
Collaboration and Partnerships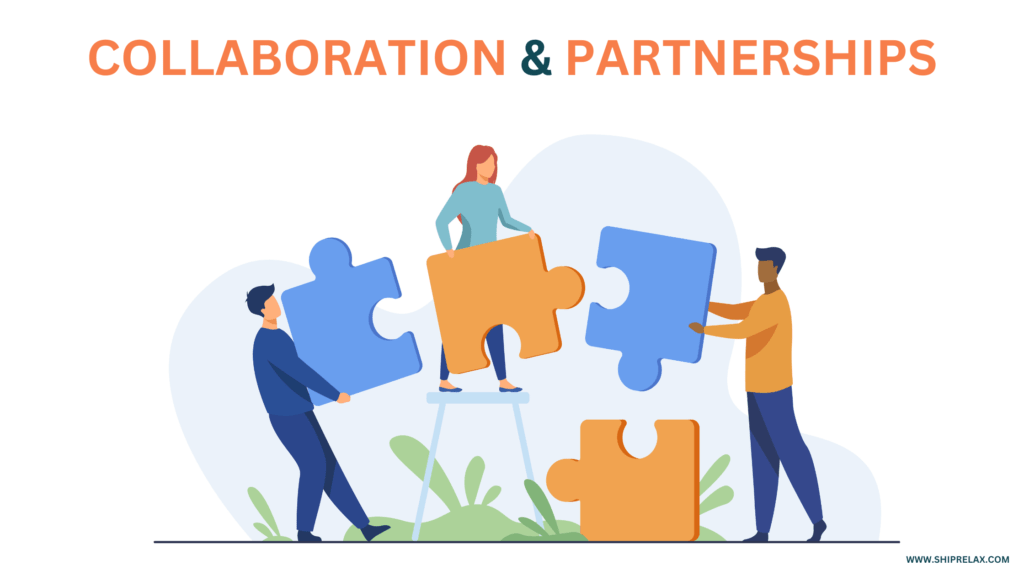 The e-commerce ecosystem grows on collaboration. Retailers, shipping carriers and technology providers like ShipRelax are forming partnerships to create seamless end-to-end solutions. Collaborative efforts aim to streamline all the tasks of the supply chain, increase customer experiences, and address sustainability concerns.
The Future of Shipping and Logistics
As e-commerce continues to grow, shipping and logistics will remain pivotal to its success.
The industry's ability to innovate, adapt, and embrace sustainable practices will shape the future of e-commerce and redefine the way goods move from businesses to consumers.|

The e-commerce growth story is intertwined with the evolution of shipping and logistics. It's an exciting era of transformation, where technology and collaboration are driving efficiency, speed and sustainability. As consumers continue to embrace online shopping, the industry's response will be a key determinant of success for businesses and satisfaction for customers.