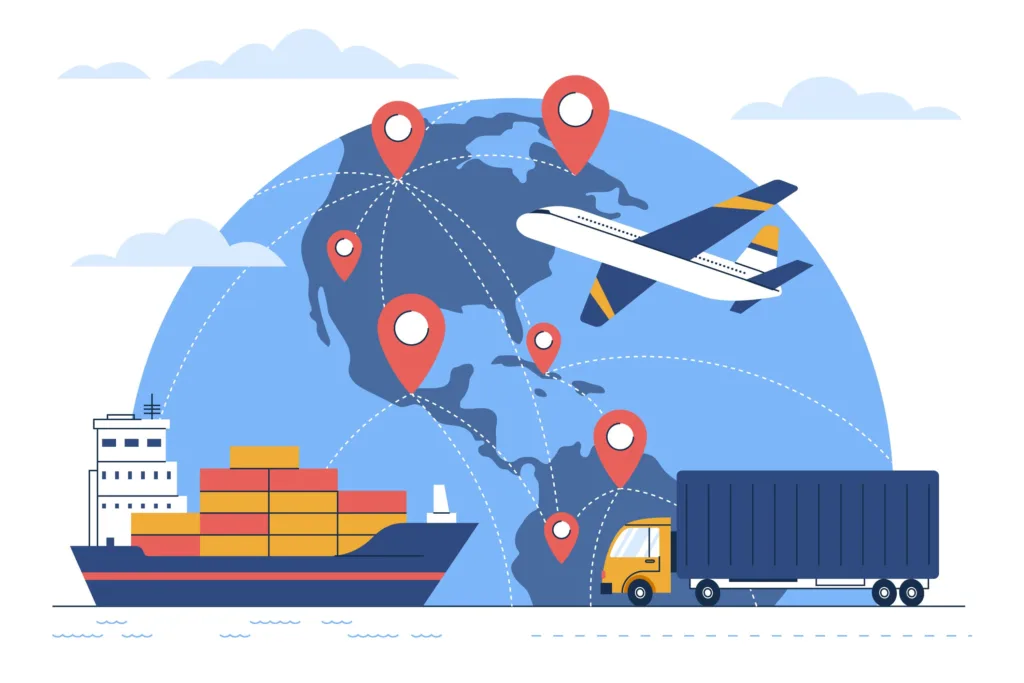 Shipping products can be very expensive for businesses especially those who are shipping internationally and mostly rely on freight shipping. Freight shipping can be very costly, businesses need to keep finding new ways to reduce shipping costs and it can be very crucial for success. We will go through a few tips in this blog for lowering freight shipping cost:
Deal with the Carriers:
One of the best ways to reduce freight shipping costs is to deal with the carriers and negotiate properly. You can easily negotiate with the shipping carriers if you have a large volume of shipments or if you agree with them for a long-term contract. When dealing with shipping carriers it's good to have all the data on the volume, weight, and locations to provide carriers with the exact information to work with. It is also important to compare the rates of the different carriers to make sure that you are getting the best deal.
Improve Your Packaging:
Another way by which you can reduce the freight shipping cost is to optimize the packaging of the products. Oversized packaging of the shipments can lead to more charges, so using the right-sized packaging boxed and other materials can create a huge difference in shipping costs. The right packaging of the product can help you to provide safety to the products from damages, which will in turn help you in saving the cost.
Consolidate Shipments:
Consolidating shipments is another way to reduce freight shipping costs. Instead of shipping small shipments, consider combining them into a larger shipments to reduce costs. Consolidating shipments can also help reduce the likelihood of lost or damaged products, as you have fewer shipments to track and manage.
Integrate Shipments:
Integrating Shipments is another way of reducing freight shipping costs. Instead of sending the products in smaller shipments, consider integrating them in larger shipments to reduce the cost of shipping. Integrating shipments can also help in less loss and damage of the products, as you will have less number of shipments to track and manage.
Find a Freight Broker:
Third-party logistics providers or Freight Brokers can help you to find the best shipping rates in the market. They will help you in negotiating rates with carriers and can also provide additional services at the same time like tracking. Using a freight broker can help you save time and money by finding the cheapest and best shipping options for your specific business needs.
Leverage Technology:
Technology plays an important role in reducing freight shipping costs. Many shipping management systems can help you optimize shipping routes, track the shipments of products and provide accurate data on the cost of shipping. These systems can also help your business in identifying areas where costs can be reduced by negotiating better rates.
Keep Monitoring and Analyzing the Shipping Data:
Last but not least it's very important to keep monitoring and analyzing the shipping data continuously to find areas of improvement. By analyzing data you can get to know the trends such as shipping to certain locations consistently has been expensive, and then make changes to reduce the costs for those routes.
By monitoring the data you can get to know the probable issues before they become a major issues and can make changes according to them to make shipping more efficient.
In conclusion, reducing freight shipping costs can be very important for businesses, especially those that rely on delivering products directly to customers. By following the above suggestions you can reduce the cost. If you are a business that is facing storage and shipment problems, you have just landed at the right place.
SHIPRELAX is just the logistics partner that can take care of all your storage and shipping problems so that you can just focus on growing your business. So what are you waiting for, CONTACT US Now.